Wednesday, December 23, 2009 at 4:07PM
I was out doing some last minute Christmas shopping and was so frustrated because I could not find a bookstore in my town! The little one in the center is closing, and not that I don't love and appreciate Amazon, but sometimes i really want to look at a book before I buy. So, I was getting some other gifts at a local store and came across this great flyer...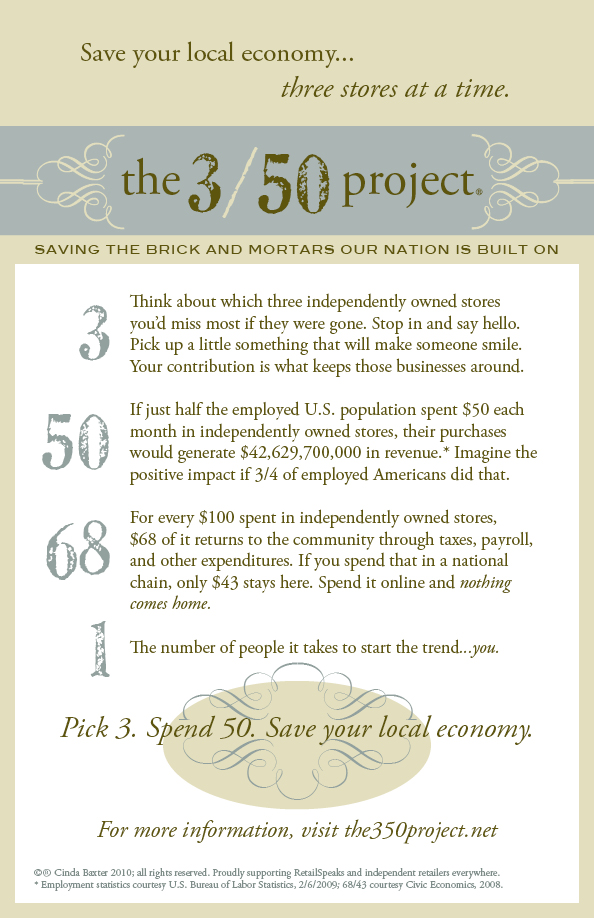 I love all the little independent stores in my town and others they sell such great and interesting things. I really would hate to lose more of them. I try to buy locally and support the local economy. So please for your last minute shopping and as your new years resolution, shop local and support the 3/50 project!!!!